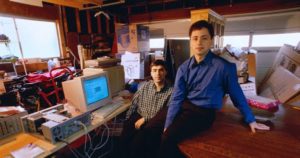 E-commerce specialists and digital marketers have been debating whether SEO still plays a vital role in online marketing for a long time. Some digital marketers question the relevance of SEO today, and some predict that they will soon be extinct in the future. Other SEO researchers and consultants disagree with this theory.
These people who think that SEO is not dead simply believes that it is slowly evolving. Today, SEO focuses on user intent, social signals, and content quality. Marketers think that producing an informative and engaging content will have better chances at ranking higher and staying in the authoritative position.
Meanwhile, sites that rely on blackhat SEO techniques such as spammy backlinks, keyword stuffing, and low-quality content will either see their rankings drop or never rank at all.
Altogether, optimization strategies remains a valuable tool that many marketers and webmasters use with Google algorithm updates as the critical driver of SEO. With the constant updates by Google, many marketers and SEO experts need to adapt quickly to the implemented changes and come up with a more efficient SEO practice.
For many specialists and SEO enthusiast, conferences offer an interactive way to stay updated on the developments in digital marketing. As this is an industry that undergoes constant changes, the information shared by the experts in these conferences is valuable to to all people interested in SEO. If you are thinking about joining a digital marketing conference, here are the top three conventions you can attend yearly.
Search Engine Journal Summit (SEJ)
The SEJ summit is a conference that focuses on topics like on-page SEO tips, link building, and content strategy. They emphasize original and first-run presentations that will provide the participants the opportunities to interact and connect with the speakers.
This conference focuses only on the essential points for maximum efficiency. They only accept 18 attendees per speaker. Because of this small ratio, they can easily cater and attend to the questions of the attendees. That is also the reason why the SEJ summit only lasts for a day.
MozCon
The MozCon conference focuses on dynamic sessions filled with actionable tips and informative talks delivered by the leaders at moz.com. Aside from SEO, they also tackle many different topics such as content marketing, social media marketing, customer relations, mobile optimization, conversion rate optimization and overall analytics. This conference usually lasts three days.
Search Marketing Expo (SMX)
The Search Marketing Expo is produced by the Third Door Media and helps thousands of SEM and SEO professionals fine-tune their marketing skills. They provide tutorials, exclusive training, seminars and workshops for digital marketers who would like to learn from the sharpest minds in search marketing.
This conference invites the best people in the business like Jerry Dischler and Scott Brinker – both of whom work at Google. Their recent speaker was Olga Andrienko, SEMrush's head of global marketing.
What makes SMX unique to other conferences in that it provides different streams for different participants. Anybody can sign up and choose between workshops or sub-conferences that best suit an individual's needs. That means whether you are a beginner, an intermediate or an expert, there is a place for you in this conference.
If you are a specialist in digital marketing, attending conferences in the industry is the surest way to stay on top of your professional career. Learning from the researchers and the experts in the industry is an essential component of understanding the entirety of the industry you are in and where it is headed to.
SEO conferences also showcase unconventional and controversial methods that will help attendees dominate the search engine results page. Intimate events like these reveal the best tactics, strategies, and secrets every SEO specialist needs.